About
Learn more below | Benefits for YOU | Awards | Latest News
Smart communities begin with people and their connections to each other.
lokol facilitates the sharing of local news and information. By doing so, we are building a vibrant community ecosystem.
We believe everything is news to somebody.
The Little-League baseball game, the new business, the big sale, the road closure, the used bicycle, the new job posting, or the big event. It's all news … to somebody.
We also believe that a community should be able to post its own news.
No waiting and hoping for a reporter or editor to deem it worthy of being published. Post your own news as you want it. Your content, your message, as you want to share it.
lokol is our community portal.
lokol allows anyone to share anything. By combining crowdsourcing and content aggregation with a hyperlocal focus, lokol brings the community together by providing the information everyone needs when they need it to work, live, and play.
The objective of lokol is to help the community make connections.
It helps connect friends and families, people to jobs, volunteers to good causes, students to education, businesses to customers, sports fans to local results, and our community to each other and the world. lokol is exclusively designed to unlock the social capital and economic potential of our community. 
It's your turn
Read the community news. Share your own news. Tell your friends, family, and colleagues. lokol can only reach its full potential to help our community if we all start sharing. Create a free account, leave a comment, and share your news, no matter how big or small.  Read about the free membership benefits.
For everyone
lokol is for youth and adults. All content is expected to be for a general audience. Opinioned discussion is welcomed, as long as it is respectful. Content that does not fit these guidelines will be promptly removed. Oh, and there is no "drive-by" commenting as each comment has the poster's name displayed.
Our Founders and Sponsors
MediaSpark subsidiary lokol is the company behind lokol Nanaimo.
We built this web platform for communities around the world, starting with our own. Our decades of experience in community economic development and entrepreneurship has provided us a vision for how community development really happens. Our conclusion is that it is less about roads, buildings, and institutions, and more about people. More specifically, people connections within the community and around the world. lokol is uniquely designed to facilitate these connections - to build and unlock our social capital .  Watch this video to find out how!  Find out more about lokol and MediaSpark.
Our sponsors share our vision...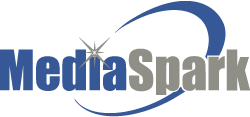 MediaSpark
MediaSpark is an award-winning software development, publishing, and gamification company. We create educational games, simulations, mobile apps, and web platforms.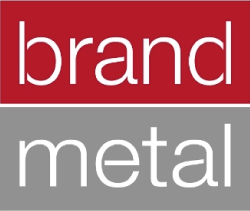 Transform your logo, message, or design into a premium metal sign or work of art. Find the perfect gift for friends, clients, and VIPs.
Find out more about lokol
Who manages the site and content?
MediaSpark, our partners, and YOU. Your content will appear just as you post it. You do not have to convince anyone to agree with your news or to have it written for you. You post what you want, when you want.  The only exception is that you are not allowed to post anything that is inappropriate for a general audience, or is mean, malicious, or potentially libelous. You may post kudos, criticisms, and personal view points as long as they are respectful of others and our Terms of Use.
Do I have to sign up to use lokol?
You can view content without having to sign up. But, you must sign up to post a comment, article, or anything else. Sign up is fast and easy!
Can information be posted anonymously?
Yes and no. Most information posted on lokol cannot be anonymous. That is by design to avoid inappropriate and thoughtless "drive by" comments you often find on many other websites. There are some sections of lokol that do allow you to post anonymously, such as when you are looking for a job.
Why not Facebook?
Facebook is great for sharing personal information with your friends and family. But, when you have something to share with your broader local community, you cannot do so effectively. Sure, you can create a Facebook page for your business and event, but then how do you go about letting people know that the page even exists? That's the hard part. lokol serves as the first place our local community can go to to find valuable information, including your Facebook page. If everyone in our community is coming to one place to find information about the community, then it is much more likely that your news will be found and shared. So, keep your Facebook account for sharing your vacation photos and dinner menu with your friends, but come to lokol to share information you want to be known beyond your Facebook friends. Individuals and businesses can use lokol to promote their websites, Facebook pages, blogs, events, and more.
Does lokol replace other community websites?
No. lokol is designed to make it easier for people to find out about everything in our community by offering the first place to go to. If you already have your own website, that's great .... use lokol to guide people to your website. If you need a website that makes it really, really easy for you to post and share news and information, then use lokol as your own mini-website (it's free too).
Can I advertise on lokol?
Yes. Post whatever you want, whenever you want for free. This includes ads, coupons, deals of the day, sales, and more. Your posting will appear just like any other. It will not be a conventional banner ad. Just be reasonable about your posts and keep them fresh (i.e, if the big sale is over, then take down the ad).
If you would like a more prominent profile on lokol, you can sponsor specific sections (such as business, sports, education, etc.). It only costs as little as a few dollars per day. View advertising options .
Social Capital Score
The Social Capital Score is displayed in the header at the top of the website and measures the vibrancy of our community ecosystem . The score increases as more posts, likes, dislikes, and comments are added to this website.  Social Capital facilitates the knowledge transfer, skill development, and relationships between our people that are needed to make more good things happen in our community.  
Benefits for you
Teacher? Student? Parent? Realtor?
Learn how you can immediately benefit by using lokol : How it can help you.
Awards
Awards and prizes are granted to members who make unique contributions to the success of the lokol community.
Tutorials
Easy-to-follow tutorials are available to help you make the most of this website! Browse tutorials.